---
Bonne Finken Releases New Album 'Execute'
If you want to hear a great, 'in your face' rocker, give a listen to Bonne Finken's new album 'Execute'. We particularly like the track "Problems". Check out Bonne's catalog at Spotify and her YouTube channel.
EJ Sara & KittyGun Land "Unstoppable" in Netflix show 'Sex / Life'
Check out EJ Sara's Spotify page to hear the song, or check out the show - season two.
You Can Make A Living In The Music Industry
Did you know YOU CAN make a living in the music industry? Did you know that you don't have to be famous to do so? That's what the podcast YOU CAN Make A Living In The Music Industry with artist, producer, songwriter and host John Martin Keith is all about. To give you tools that will help you pursue your dreams of working in the music industry full time. We talk with celebrities, working class musicians and people just like you working behind the scenes in multiple areas of the music business. They share their stories, encourage you and give real-life, practical, how-to examples of ways YOU CAN make a living doing what you love in the music industry. Check out the podcast at https://youcanmakealivinginthemusicindustry.podbean.com/ or anywhere you listen to your podcasts. And be sure to check John Martin Keith's music at https://johnmartinkeith.com
"Single Again" - New Single from Alexiane
Being alone on Christmas can lead to diving into self-love, that's according to Alexiane in her new single "Single Again". Alexiane is a Montmagny native and Montreal-based artist. Her music has been praised by all streaming platforms. She continues to grow with the record label she founded, Gion Records, while being involved in all aspects of the making of her music. Alexiane grew up in Senegal and spent her early years between Paris and Montreal, where she graduated from McGill University with a Bachelor's degree in Economics, and then went on to study at UCLA in the Music Business and Music Production program. Check out the video for "Single Again" here: https://youtu.be/QN6fBKKF5Fc
Gregory Douglass Working On New Album "This Dream"
Gregory is just ten days away from reaching his Kickstarter campaign goal for the new album. Head over to Kickstarter and consider supporting this album!
Singer/Songwriter Katie Ferrara Competes at Buskers World Cup in South Korea!
Congrats to LA-based singer/songwriter Katie Ferrara. She landed in the top 16 contestants at the Buskers World Cup in South Korea. She'll be bringing home cash and a trophy.
Congrats to Ben Drysdale!
Congrats to Ben Drysdale for landing an honorable mention in Folk and taking out one of the 3 'Win Some Love' prizes in Nashville's Unsigned Only Music Competition. Find Ben everywhere on the web via his linktree here: https://lnkd.in/eUXKRmrr #indiemusic #singersongwriter #unsignedartist
Congrats to Walter Finley!
The top three songs on the Roots Music Report belong to folk singer/songwriter Walter Finley! Check his music out on Spotify.
Discover Gregory Douglass
Gregory Douglass evocative pop sound blends "Rufus Wainwright's opulent musicality and Justin Timberlake's accessible soulfulness" (OUT Magazine). NPR's Morning Edition coined him "one of New England's best-kept secrets." Gregory's song "Alibis" was featured on season one of Netflix original series The Rain, which sparked a fast-growing international following of his music. He has shared the stage with artists including Jason Mraz, They Might Be Giants, Regina Spektor, Shawn Colvin, Patty Griffin, and Anais Mitchell, among others. With ten (10) studio albums independently released, Gregory's songs have reached millions of listeners digitally, and his videos have amounted to more than a million views on his YouTube channels. According to Pandora's co-founder, Tim Westergren, Gregory is one of the top independent artists on Pandora radio today.
Discover JLuv Official
Jamil Hernandez, professional known as JLuv Official, is a Dominican singer, rapper, and producer based out of the Bronx, New York. His goal as an artist was to showcase his talent whichever way he could by displaying his bilingual writing and singing ability. He quickly grew a buzz with his smash hit cover of "Inolvidable," titled after "Unforgettable" by French Montana Feat Swae Lee in 2016. Drawing the attention of Label President, Matthew Garcia of GoodGuy Media Group Inc, who quickly invested in his career by signing him soon after. JLuv Official continues to hone his craft and feed his fans with music that encourages people to work towards their dreams.
Re-discover the FLAMIN' GROOVIES
Originating in San Francisco in 1965, and reunited for a special reunion tour of Australia in 2013, the FLAMIN' GROOVIES have now been touring and performing consistently for the last four years, playing throughout the USA, including repeated visits to NY, LA, a dozen shows in the Bay Area, plus several highly successful tours of Europe, and repeated visits to Japan,…the Groovies have returned in full force. Able to reach a broad and diverse audience which includes music fans young and old, and particularly those who love garage rock, psych, power pop, British invasion, and old time rock n' roll, they are like no other band alive. Last year they celebrated their 50th Anniversary, and they show no signs of slowing down. Their new release, Fantastic Plastic, was released August 2017.
Discover The Electric Swing Circus
The Electric Swing Circus is a live 6-piece fusion of saucy 20's swing and stomping electro beats. Drawing influence from 1920's swing and jazz, the explosive sound of the Electric Swing Circus reverberates back through time, re-inventing the genre of electro-swing for an ever expanding audience. The ESC's sound is a powerful combination of electric double bass, vintage samples, gypsy-jazz guitar, keys, live drums, dirty synths and electro beats. Fronted by a sassy female double-act, with extensive variety of vocal styles, the ESC delivers a consistently dazzling show. WEBSITE: electricswingcircus.com
Discover Go Mordecai!
Go Mordecai! is an exciting and eclectic husband/wife indie duo from New Orleans, LA. Lush orchestral strings, vintage drum machines, and stacked gang vocals all create the perfect environment for lead-singer Rory Sullivan to play and thrive in. Their songs have been featured several times on MTV's Teen Mom OG, and their latest single titled JUST HAVE FUN showcases the unmistakably fun-laden pop+rock mix that has been keeping their name a buzz since their 2017 single "Here I Go". "We're continually writing new songs every week because we love the process of creating together and sharing it all with the world", says Sullivan. Always taking inspiration and hitting the ground running, Go Mordecai! presents a diverse collection of spirited songs, filled with uplifting vibes and an adventure for the heart.
Discover: Unsung Lilly
Bio: British music artists Unsung Lilly (Sera & Frankie) began making music together in 2012 and a few years later, fell madly in love and married. They moved to Los Angeles to further develop their epic and empowering pop anthems. Unsung Lilly have had several TV/Film placements in the UK and the US. Their message that 'love knows no boundaries' is one that has ignited thousands of their fans around the world. In 2020, Unsung Lilly announced the making of a new album to be shared every step of the way with their Patreon community! They will be sharing early demos and exclusive behind the scenes footage with patrons. To join the community or get more info, check out www.Patreon.com/UnsungLilly
Discover John Swanson
Somewhere out on New Route 66, about 50 miles west of Sinatra, John Swanson is swingin' and singin'. John's quirky-cool jazz, blues, and pop music has been licensed for several shows, films, and international retail radio. His discography also includes original Christmas songs and covers of public domain Christmas songs. We are excited to have John's music in the Song & Film catalog. johnswansonmusic.com
Discover Dave Keller
Dave Keller is one of the finest soul and blues men of his generation. Keller has won numerous awards including 2012 International Blues Challenge Best Self-Produced CD Award for "Where I'm Coming From", and a nomination for Best Soul/Blues Album for "Soul Changes". His new CD, "Right Back Atcha", continues his course, showcasing his powerful voice, dynamic guitar playing, and meaningful songs.
Discover David Barrett
David Barrett may not be a household name, but chances are, you've heard his music somewhere. He has composed for the Olympic games, written Emmy winning scores for PBS documentaries, and television themes that have been broadcast nationally on CBS, ABC & PBS. His song "One Shining Moment" has been sung by Grammy award winners Jennifer Hudson, Luther Vandross and Teddy Pendergrass – a song that remains iconic in the American songbook. He has toured at length with the legendary Art Garfunkel. As an in-demand producer of records as well as commercial music, he also finds time to sit in as a session player with his beloved Olson guitar.
Gil Polk Wins Songwriter Competition
https://www.nashvillesongwriters.com/gil-polk-wins-top-40
Discover Bonne Finken
Award-winning Pop Artist, Rock Vocalist, Producer, Creative Director, Songwriter, and Composer, Bonne Finken, is best explained as a "musical warrior". The native Iowan, mother, and cancer survivor, spent an isolated year in the hills of TN to record her most uninhibited songs to date. "Gauntlet", her third studio album, was released July 5, 2019 and will take listeners on an emotional journey.
Discover Chelsea Dash
Chelsea Dash is an alumni of Berklee College of Music. Splitting her time between NYC and LA, Dash writes alternative pop songs with urban influences that showcase her 4 octave vocal range.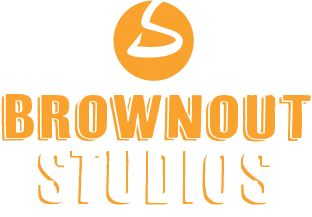 Song & Film has teamed up with Brownout Studios
Song & Film has teamed up with Brownout Studios to offer Artist Development. Stay tuned for upcoming workshops/seminars